Drop in, feel at home and let us give you a culinary treat
WELCOME TO THE FRANZIN ALM
The Franzin Alm is right on the Via Nigra road at the heart of the Carezza hiking area and is therefore easily accessible for both hikers and families.
You'll find a modern chalet where you can enjoy the panoramic view of the Rosengarten & Latemar mountains, a UNESCO world natural heritage site.
In summer we serve fresh, innovative food with new dishes of the day every day. Our restaurant is perfect for experiencing unforgettable culinary emotions.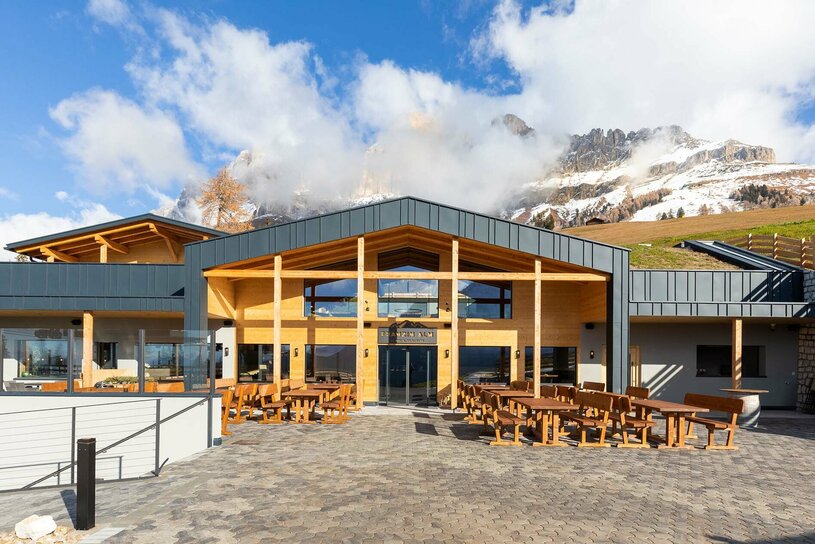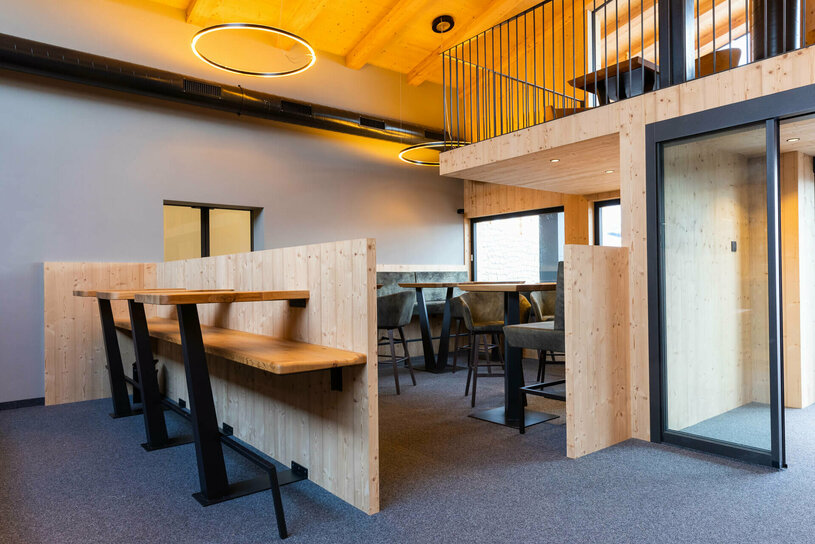 Franzin Alm in winter
In winter there are three areas where you can spend some time here at the Franzin Alm.
If you're in a hurry but still need to stave off those hunger pangs and at the same time want to marvel at the impressive landscape of the Dolomites, our KIOSK is in just the right spot.
If you prefer a delicious but quick traditional dish, you'll find what you're looking for in our SELF SERVICE section.
And if you're looking to experience unforgettable culinary emotions, our RESTAURANT is the perfect place.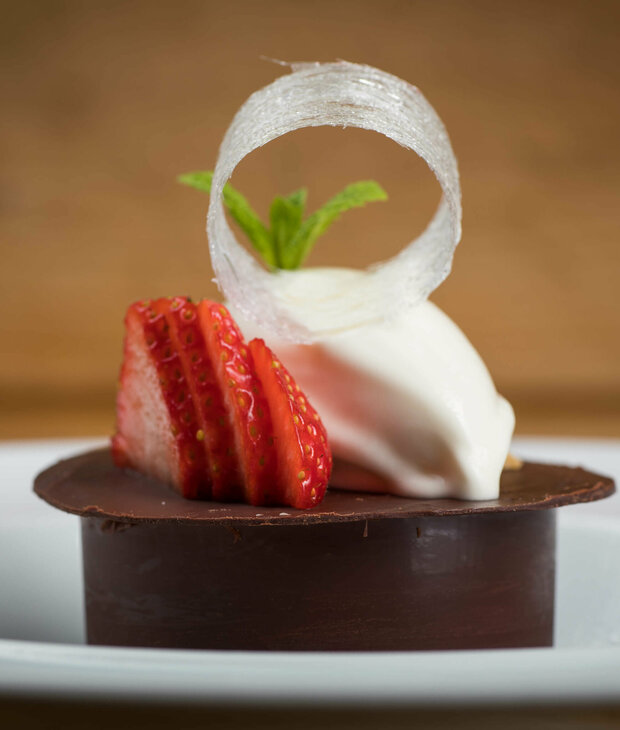 Our young and motivated team looks forward to your visit
YOUR HOSTS
ABOUT US
It's impossible to imagine a lovelier spot for relaxing and enjoying a meal... our aim was to create a place here where we could spoil you with delicious food and excellent service...
Judith & Thobias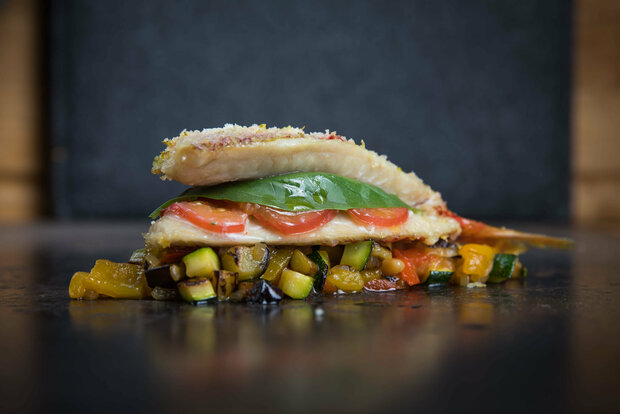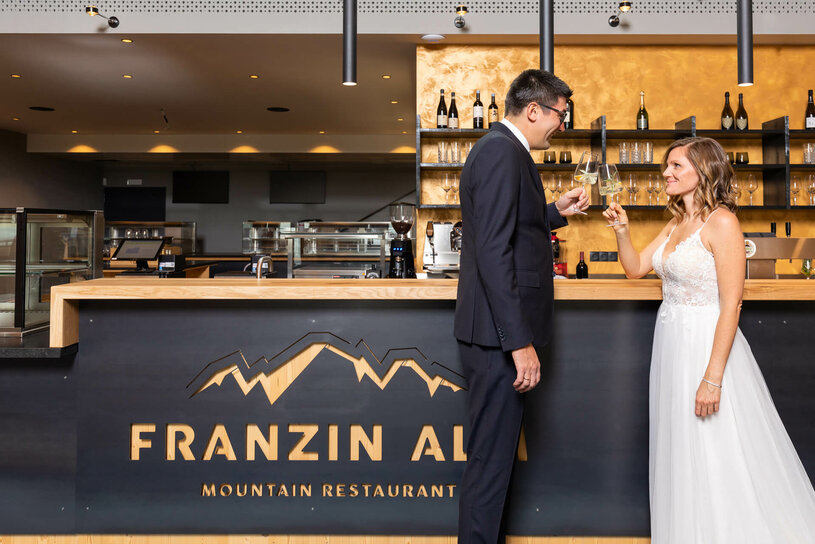 Occasions should be celebrated!
WEDDINGS and events
Looking for a venue?
Then this is the perfect spot!
Our chalet has room for groups of up to 150 people
You can expect a wonderful location with different rooms where aperitifs, dinner, dessert and dancing can be combined with ease.
Receptions | Birthdays | Anniversaries | Company Celebrations | Weddings | Family Parties